Lake Havasu City, home to the world famous London Bridge, is a growing desert community located in the foothills of the Mohave Mountains in western Arizona on the beautiful Colorado River. We are a community inspired by possibility and rich with promise. Our young city responds to a common purpose: To build a future dependent on our single most precious resource, our youth.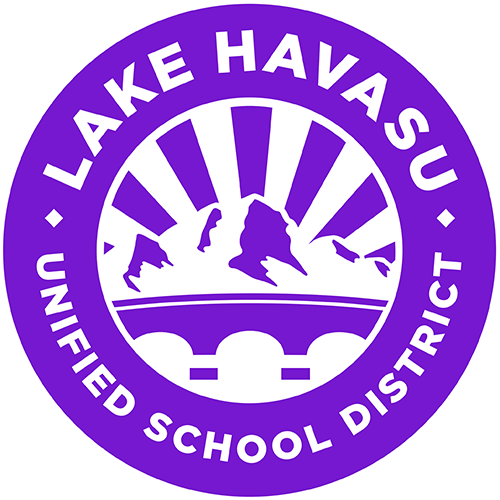 Our Guiding Principles express that LHUSD will engage each student with a focus on scholarship, character, and humanity – so that all students may graduate with the academic and social skills necessary to become responsible citizens and contributing members of society. The success of our children is the base upon which our future rests.
While the State of Arizona classifies LHUSD as a "medium-large" school district, we pride ourselves on our small town characteristics. Each of our elementary schools is neighborhood-centered and emphasizes collaboration and community among parents, students and staff.
Our school district consists of 6 elementary schools (pre K-6), 1 middle school (7-8), and 1 high school (9-12). Total student enrollment is over 5300 students. We have about 550 staff members with 290 certified positions.
Our middle school is a "Capturing Kids' Hearts" nationally recognized school, where a culture of caring is woven into the fabric of each school day. https://vimeo.com/113770417
Lastly, our high school brings a little Americana to Lake Havasu City on Friday nights as the community packs the stands in support of the Fighting Knights football team.
---
To join our team, visit our employment links...
Lake Havasu Unified School District #1 provides an online application system that can be used to apply for all jobs.
All questions about jobs or the hiring process should be directed to our Personnel office at personnel@lhusd.org
or 928-505-6900.
---
Our mission in the personnel department is threefold.
To offer an attractive, competitive compensation and benefits package.

To market Lake Havasu Unified as a great place to work, and Lake Havasu City as a great place to live.

To help provide a strong support system for our employees.
Mentoring program for new teachers.

Professional development classes.

Art, Music, and PE teachers at every school.

Latest aids to student achievement.